LSM QCabAir® (pat.pend.) solves workplace exposure for L996 Liebherr Shovels
Published Friday 30 Jul, 2021 by Peter Woodford
LSM Technologies Engineering Team designs LSM QCabAir® (pat.pend.) Cabin Pressurisation / Filtration Commixing Plenum technology to exceed ISO 23875 compliance and extend HVAC service life on Liebherr Shovels.
LSM QCabAir® (pat.pend.) technology was fitted another Liebherr 996 Shovel providing our very satisfied customer with:
Our QCabAir® was specifically designed by LSM Engineering Team for the L996 with a complete as- built and certified drawing.
Protection of the Cabin and Operator / occupants is to ISO 23875 compliance.
Operator comfort has been maximised with better thermal dynamics and ensuring more efficient HVAC operation.
Easy access for Filter Elements for replacement.
Both extended length versions of RESPA® External Air Cabin Pressuriser and Recirculation Filter units were used providing better air flow and also less frequency for Filter Element replacement.
Expected External Filter Service life of >500-1,000 hours.
High volume Recirculation means Cabin filtration cycle is approximately every 1-2 minutes and Filter Element service life of up to 1,000 hours.
Cabin pressurisation of >80 pascals.
Free flow of ventilation air to offset Co2 is suitable for >3-4 occupants.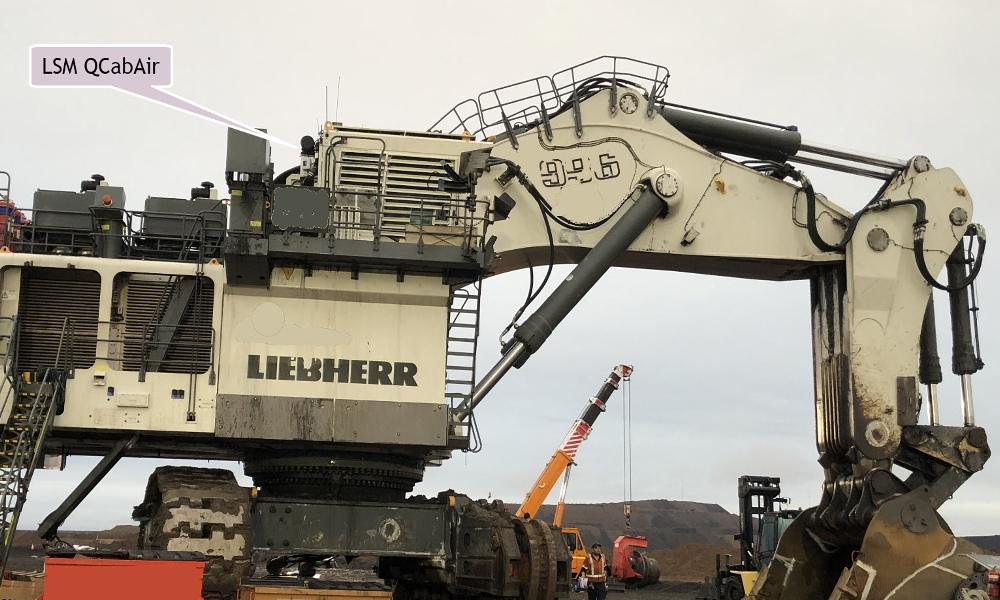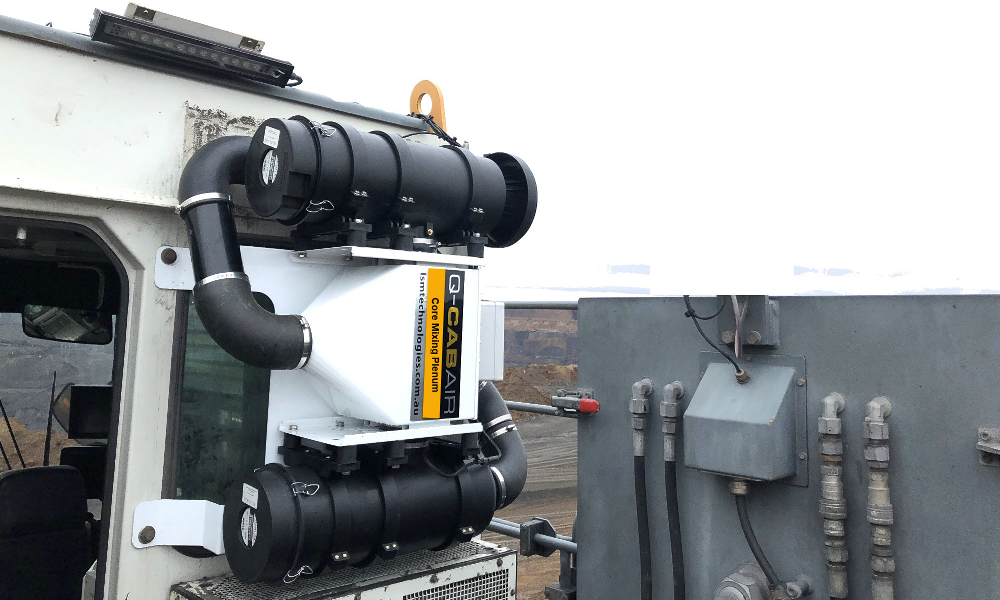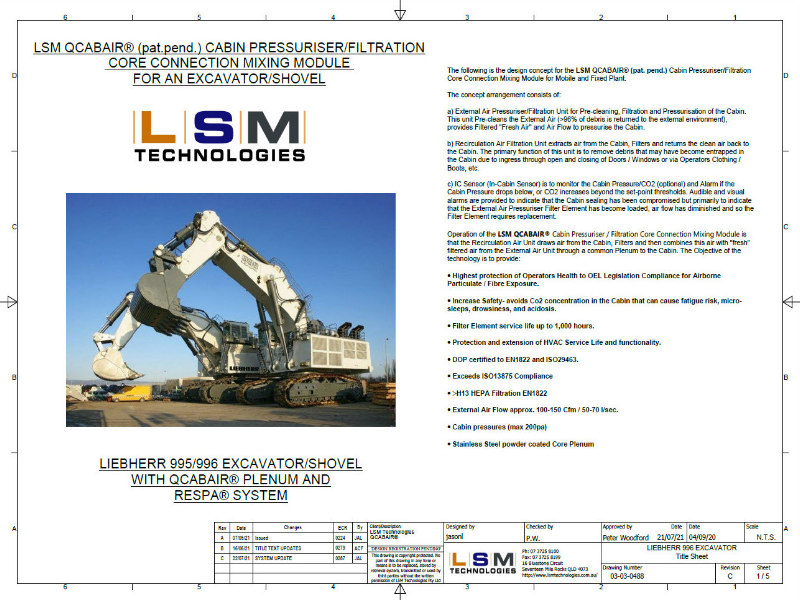 Special thanks is provided to our the team of regional area representative AllFleet Mechanical Services for an excellent job in installation and commissioning.

MORE INFORMATION
LINKS- REFERENCES