Hazell Bros Group- Saving Tyres, Money & enhanced Safety- with LSM Technologies
Published Monday 14 Feb, 2022 by Peter Woodford
Hazell Bros Group selects LSM TyreGaurd® Tyre Monitoring Systems for their fleet of earthmoving equipment, enhancing Workplace Safety, Equipment Damage and Productivity.
Hazell Bros Group-Shane Wauchope (Site Maintenance Manager) said:
"Hazell Bros Group were recently in the market for a cost effective and reliable Tyre Pressure Monitoring System (TMS) that could be integrated into our Komatsu dump trucks which operate 24/7 at the South Australian smelter site" "Our research and previous dealings with LSM Technologies led us to invest in their suite of TMSystem mitigation products as:
LSM TyreGuard® CE360 TMSystem for its robust construction which is well suited to our site conditions and HM400 articulated dump trucks.
LSM TyreGuard® SmartLink tablet to allow quick easy set up and ability to yard check.
LSM FSM® Fleet Safety Manager (Tracking) Telematics + TMS allows us 24/7 live online monitoring of tyre temperatures and pressures; as well as the ability to monitor driver behaviour and speeds".
Shane said: "This complete set up with LSM Technologies FSM telematics SaaS has given us a greater understanding into the relationship between tyre temperatures and tyre pressures. It also allows us to maintain the correct tyre pressures which reduces tyre damage caused by excessive side wall flexing under load".
LSM TyreGuard® TMSystems and FSM® Telematics equipment is easy to install and maintain, and very reliable. The OTR Tyre Sensors are extremely durable valve mounted units with replaceable filter seals which prevents conditioning fluid ingress. One can simply screw them on to each valve and can remove quickly when required to adjust tyre pressures.
Additionally, Hazell Bros onsite maintenance are making good use of the Wireless SmartLink Tablet (SLT) as a field and workshop tool. The Android based device uses RF or LF transmitting capabilities to communicate with the tyre pressure monitoring units on the machines.
With both keypad and touch screen capabilities, the tablet is easy to navigate and allows for easy programming and reading of tyre data wirelessly.
Shane said, "With LSM Technologies FSM® telematics, the ability to Geofence any area around the site allows us to monitor truck speeds in various areas where different limits are applied. Now that the truck is fully monitored and all reporting available, we have noticed an improvement in driver behaviour when operating this truck".
LSM Tyreguard® solution has not only saved us tyres, it's helping us manage machines speeds and movements around this confined site, with the highly accurate vehicle location and reporting capability of the FSM system. LSM Technologies' FSM Telematics provides real-time tyre pressure and temperature information, and comprehensive vehicle activity information with customisable alerting and reporting via web-based interface. The FSM® Telematics Hubs can provide accurate GPS and high reporting frequency suitable for complex operating sites. FSM automatically reports via email or SMS to maintenance supervisor or team to action alerts. All alerts are fully customisable via the web interface so you can determine how the system notifies you of relevant exception events (e.g. Low pressure, High Pressure, High Temperature Fast leak, Speeding).
LSM Technologies TMS combined with FSM Web Based Reporting / Alerting System provides many practical benefits including:
Increased Safety: Avoids catastrophic tyre failure, tyre fires and potential accidents-especially with the "fast leak" alert warning and tyre temperature monitoring. Also, optimum set-point pressures provide better machine handling, control and braking.
Tyre Service Life / Fuel Economy: Maintaining optimum set - point pressures through FSM monitoring means tyres last longer and optimises fuel economy.
Cost downs / Productivity: Checking of 50+ tyres on each Rig would cost at least 1 hours of labour. Using FSM® Web Based System, tyres that require attention can be identified and targeted for pressurisation, saving enormous costs and increased production time.
Damage Control: Tyre fires, catastrophic failure are enormous costs - not just for the tyres, but also for the rims, the vehicle and also lost time for incident reporting and repairs.
Recording / Trending / Alerting: LSM's FSM® Fleet Safety (Tracking) Manager provides Dispatch / Control with alerts, reporting and data for ensuring compliance.
It is planned that Hazell Bros will expand utilisation of LSM TyreGuard® TMSystems and FSM® Fleet Safety Manager (FSM) across their SA and their other interstate operations.
LSM Technologies enhancing: Workplace OH&S + Equipment Damage Control + Productivity.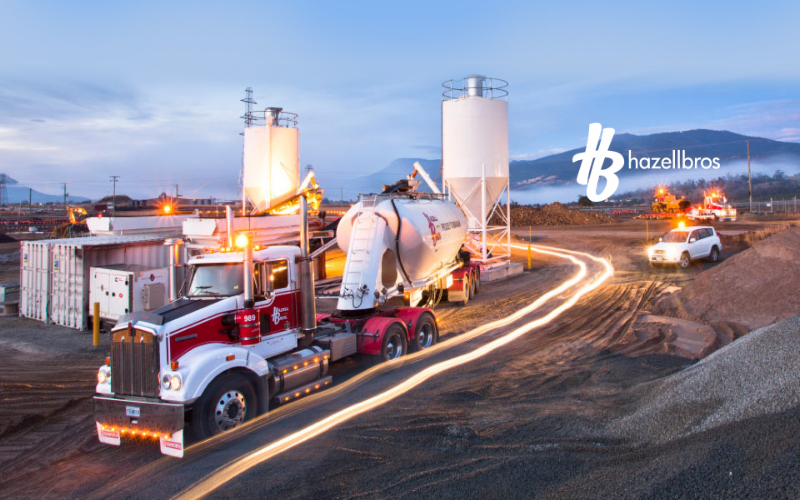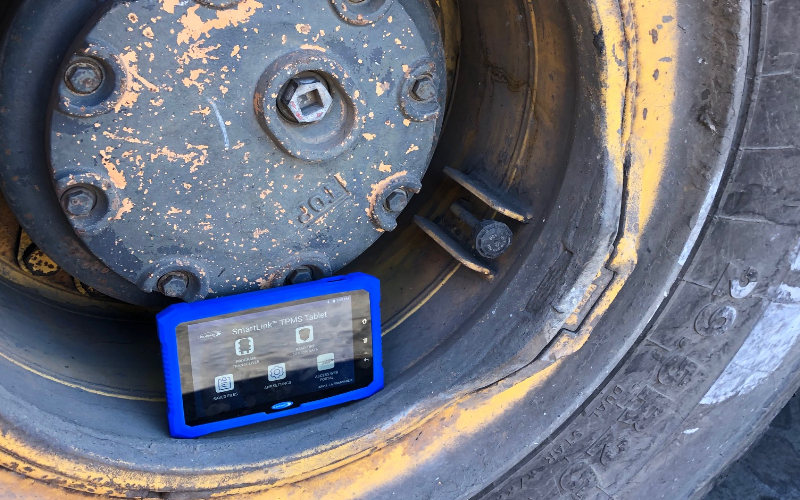 TyreGuard®- Doran Smartlink Tool for Maintenance Checks and Programming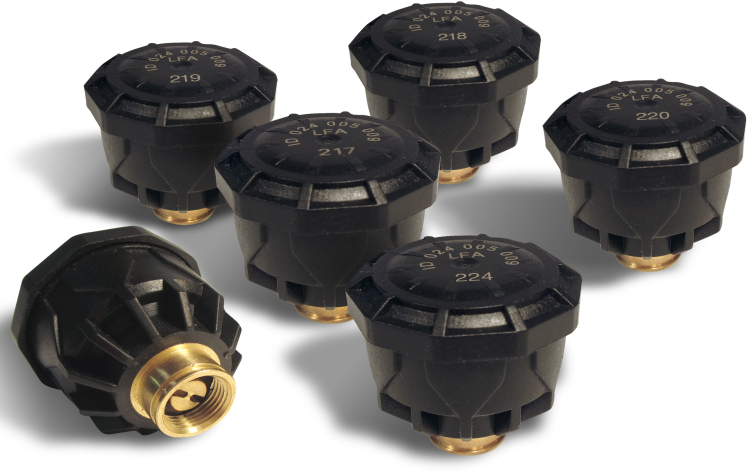 The Worlds only Chemically (Conditioner Fluids) Resistant Heavy Duty Tyre Sensors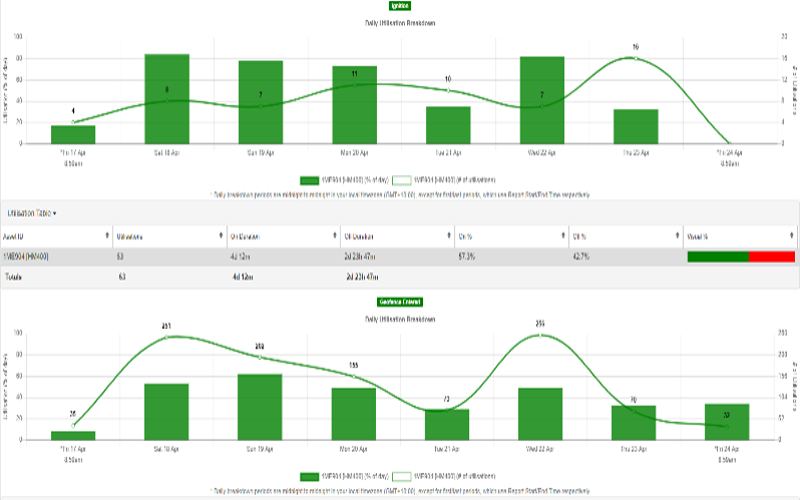 FSM® Fleet Safety (Tracking) Manager Telematics- Asset utilisation Report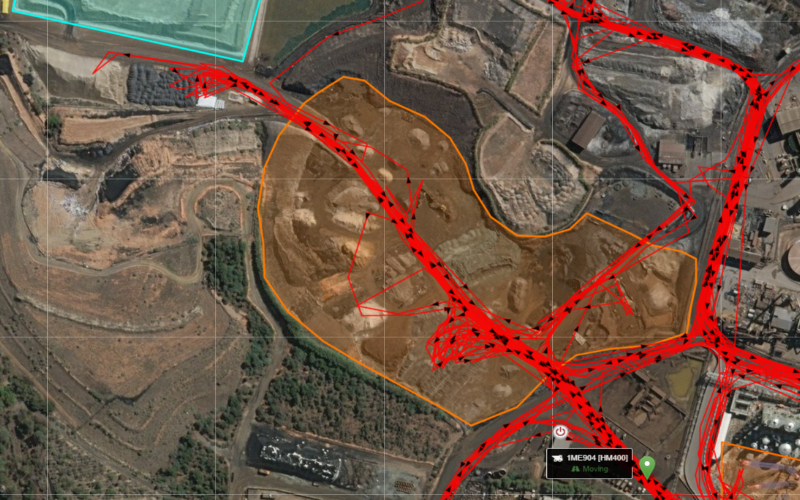 FSM® Fleet Safety (Tracking) Manager Telematics- GeoFence and Tracking.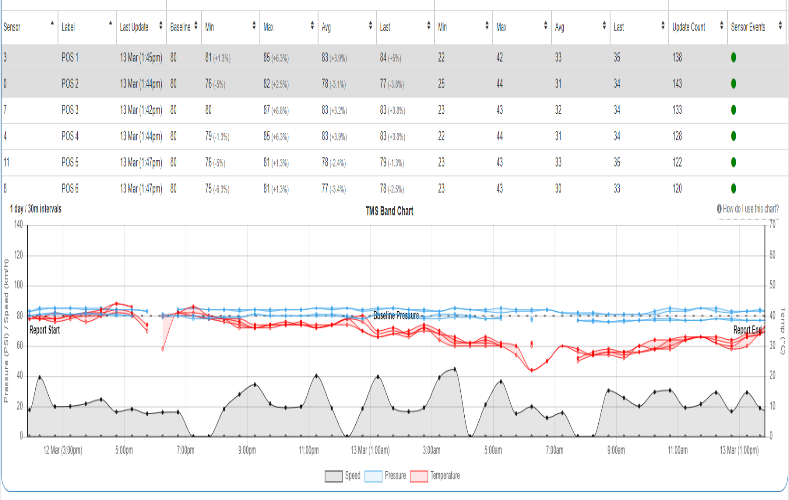 FSM® Fleet Safety (Tracking) Manager Telematics- Tyre Pessure / Temp and SPeed Report

MORE INFORMATION
MORE RELATED NEWS ARTICLES