LSM Sentinel® VSS (int. pat.pend) Vehicle Safety System- a World's First
Published Thursday 14 Jul, 2022 by Peter Woodford
LSM Sentinel® VSS (Int.Pat.Pend) Vehicle Safety System is a world's first technology designed and developed by LSM Technologies in Australia, integrating multiple safety mitigation devices into a single Controller and single In- Cabin Display. LSM Sentinel® VSS Vehicle Safety System is planned to be released during Q1/ 2023 -so watch this space!
Please see our pre-launch promotion video clip.
Over recent years, various vehicle safety mitigation controls have been offered in the market, such as unauthorised access, anti- rollaway, proximity detection, camera systems, etc.
These controls have been developed to resolve incidents of V2V (vehicle to vehicle), V2P (vehicle to person) and V2I (vehicle to infrastructure). As experienced on a daily basis, safety issues claim extensive equipment damage, production / scheduling delays, as well as many injuries and loss of life.
However, these devices also come with multiple and separate electronic controls and an array of multiple and separate in- cabin displays. And this can cause additional distraction risks for Drivers / Operators.
Also, finding "real estate" inside the Cabin is an issue and where to locate these multiple devices and displays in the Cabin.
Availability of these devices is primarily from overseas which presents other challenges such as customised changes, supply, timely technical support, available spares, etc.
Subsequently, about 2 x years ago LSM Technologies embarked on a journey and has heavily investing in design, development, trade marking and internationally patenting our own technology innovations.
LSM Sentinel® VSS is not only for Australian Industries, but also for export to international markets.
Some unique and patented features are:
LSM Sentinel® CLC: a single Central Logic Controller for "plug- and play" of multiple (LSM) safety mitigation controls.
LSM Sentinel® ICD: a single In- Cabin Display which is HMI Screen with a small footprint that provides alerts to the driver / operator.
In another world's first, all the LSM Sentinel® VSS data from connected (LSM) mitigation controls, can be stored on the Sentinel® CLC or sent to our FSM® Fleet Safety + Tracking Manager telematics / web based system. This provides for remote, back to base alerting, reporting, analysis of events and proof of compliance.
Please Register / Sign - up to our Newsletter so as we may keep you informed of our developments and news as it happens for the release of our LSM Sentinel® VSS and also various other integrated LSM safety mitigation controls.
LSM Life - Saving- Mitigation innovations, enhancing Workplace OH&S + Equipment Damage Control + Productivity.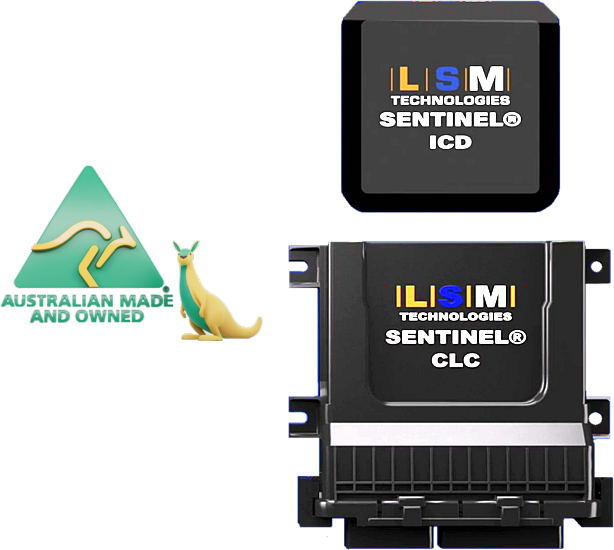 Sentinel® (int.pat.pend) VSS ICDisplay + CLController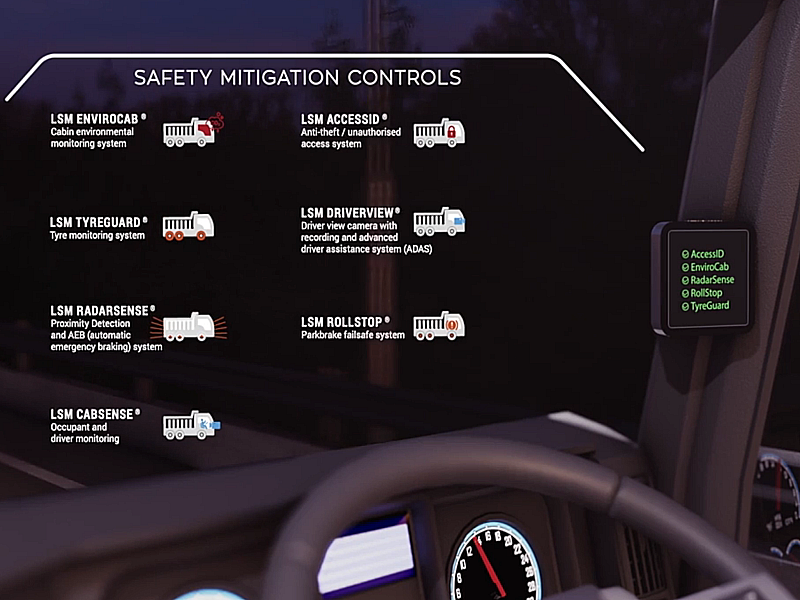 LSM Sentinel® ICDisplay + LSM integrated Safety Mitigation Controls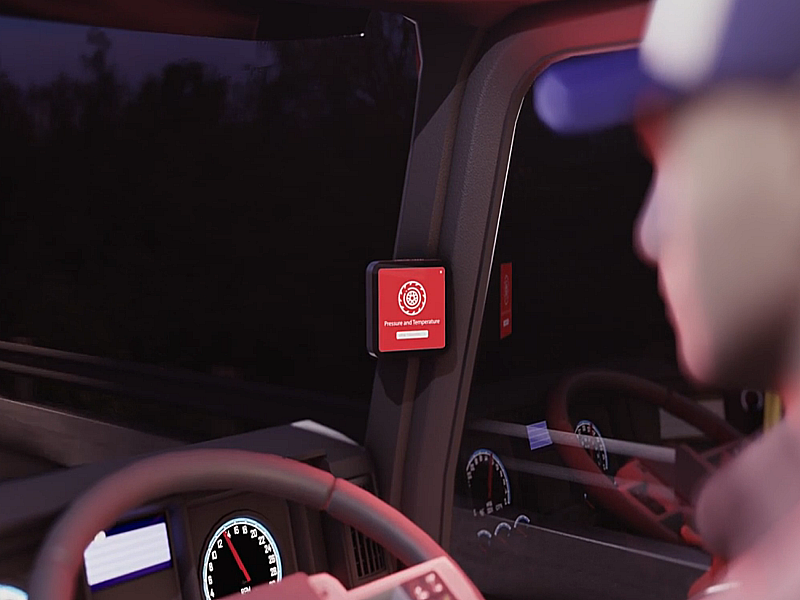 Sentinel® VSS- a Single Display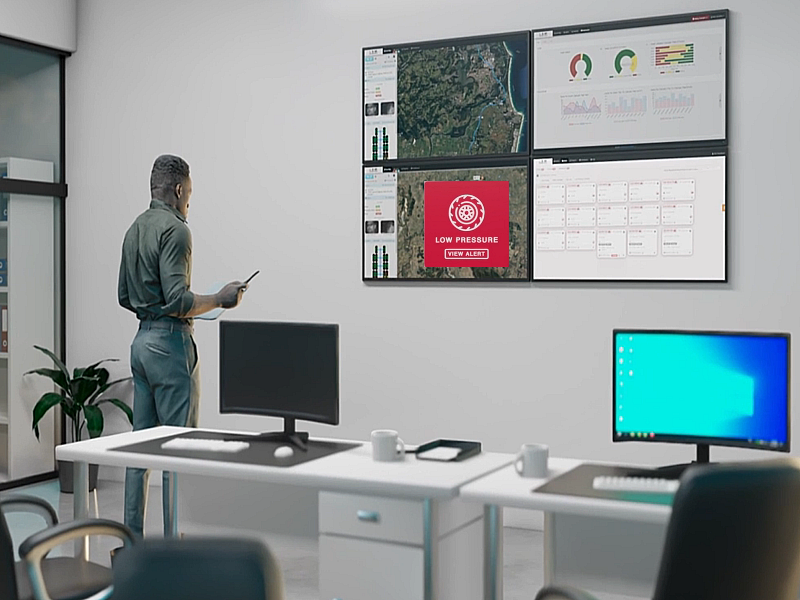 FSM® Fleet Safety (Tracking) Manager Telematics
Sentinel® VSS (pat.pend) video - please turn up your sound

MORE INFORMATION- LINKS
OTHER NEWS ITEM LINKS
PRODUCT DATA SHEETS- EDITORIALS