LSM Technologies recognised as one of the top picks of Australian Engineering Companies.
For nearly 2 x decades, LSM Technologies has delivered specialised technology and unique services to assist heavy industry with:
Extending Component Service Life.
Reduce Equipment Damage.
Enhancing Workplace Safety & Operator Health.
Increasing Productivity
LSM Technologies are once again proud to recognised by Engineeringness as one of their top picks for best Australian Engineering companies.
Related Articles
03-May-21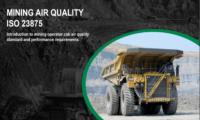 ISO 23875 Standardises Mining Cabin Air Quality Control System Requirements. For more nearly 2 x decades, LSM Technologies has provided a "loud voice" advocating and contr...
---
24-Jun-19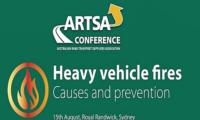 ARTSA is hosting a heavy vehicle fires conference on the 15th August 2019 at Royal Randwick in Sydney. The Program includes speakers from Fire & Rescue NSW,Truck Industry Council, NHVR, NSW Police...
---
11-Jun-19

The National Heavy Vehicle Regulator (NHVR) says it will release a series of industry bulletins following the first Heavy Vehicle Fire Roundtable meeting in Brisbane 13th May 2019 (see Linke...
---