Woods Transport rolls-out Tyre Monitoring Systems on their Fleet
Published Tuesday 3 May, 2016 by Peter Woodford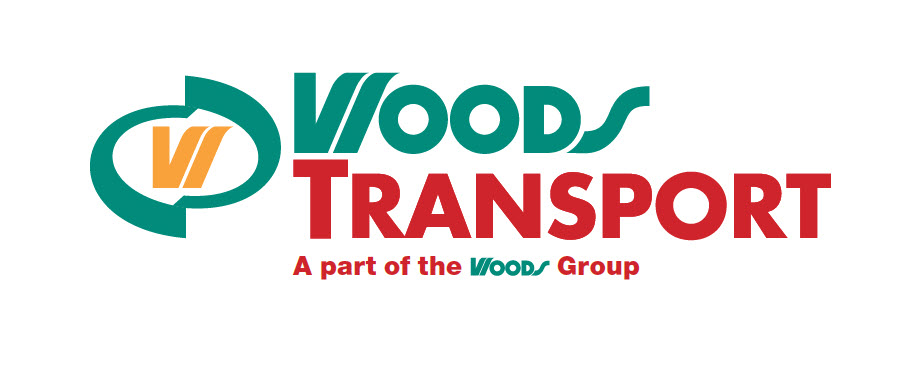 Woods Transport is an On- Road Transport business within the diverse Woods Group. The business provides transport solutions within South East and West Queensland for numerous corporate and private clients. Woods Transport has grown considerably within the last 5 years to now be a recognised market leader within the bulk goods and container movement market within Queensland.
To reduce the risk of tyre blow-outs, road-side tyre service down time, wheel fires, and improve safety, Woods Transport recently engaged LSM Technologies to provide a cost effective Tyre Monitoring Systems (TMS) that would be effective for their Prime Movers, Road-Trains and Omega Container Loaders.
Fortunately, our TMSystem offers amazing versatility, so we were able to provide common / standardised TMSystem solutions to suit all their different equipment. Our TMSystems not only provides On- board Operator Monitoring of Tyre Temperatures and Pressures for Road-Train Drivers, but also Loader Operators with all TMSystems capable of Remote Tyre Monitoring via LSM Technologies On-line Telemetry System FSM System to allow for fast and accurate Tyre Management Information and Reporting.
Andrew Woods (Director for Transport) said, "We have tried other conventional methods, but wanted to take the next step and implement a system which could provide live In-cab monitoring of both tyre pressure and tyre temperature for the drivers and have a 'Back to Base monitoring capability". Andrew's reaction when given access to the On-line Monitoring "Bloody Brilliant is all I can say".
Woods Transport have rolled out our TMSystems on their Prime Movers and 48 x wheel Road-Trains with LSM's MTR360 Multi-Trailer System and also fitted a number of Omega Container Loaders with our CE360 TMSystems, providing effective management of these expensive tyres. In addition to our On- line FSM System Analysis / Reporting System they also use Smart Link Maintenance Tablet for Off- line Monitoring and Sensor re- programming as needed.
Woods Transport plan to continue implementing LSM Technologies TMSystems to avoid Wheel- off's, Tyre Fires and provide enhanced Tyre Service Life, Improved Braking, Traction and Control, Fuel Economy, Production, Maintenance and above all- Safety.
For more information how LSM Technologies can assist you with the latest in TMSystem Solutions: