Red Australia- One Steel Tasmania selects LSM SafetyViewDetect® on Baumann Forklift
Published Tuesday 18 Sep, 2007 by Peter Woodford
LSM SafetyViewDetect® viewing solutions was selected by Red Australia for enhancing Operator visibility on a Baumann Side Lifter for One Steel in Hobart.
The LSM SafetyViewDetect® viewing solution consists of two Colour Compact Cameras (CCCameras):
One CCCamera (102 deg) mounted to the Mast (Mast- over view) for the Operator to see loads once placed on the large forks.
The other CCCamera (131 deg) is mounted between the forks to provide a view of the full width of the forks, as well as providing the Operator with a view on placement of the forks under the product.
One Steel in Hobart- Tasmania are very happy with the LSM SafetyViewDetect® viewing solutions, its reliability and clarity of image especially in poor light conditions.
Of course- LSM Technologies standard Warranty of three (3) year or 20,000 operating hours applies.
LSM Technologies enhancing: Safety+Damage Control+Productivity.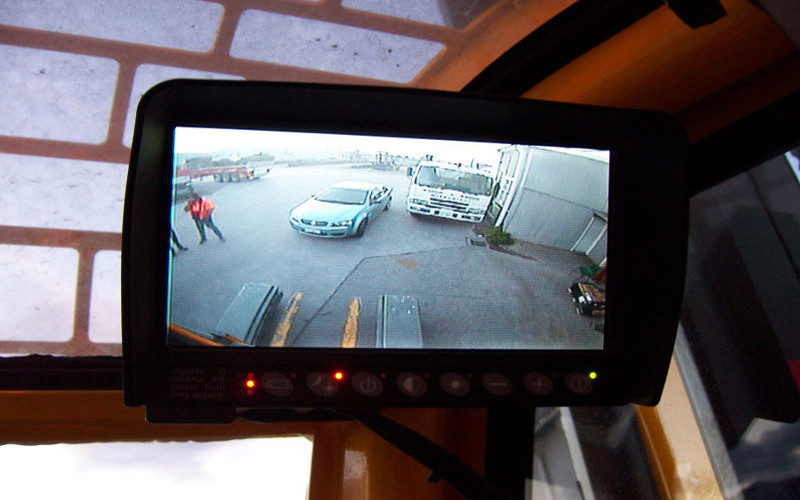 Camera positioned for Over- Mast View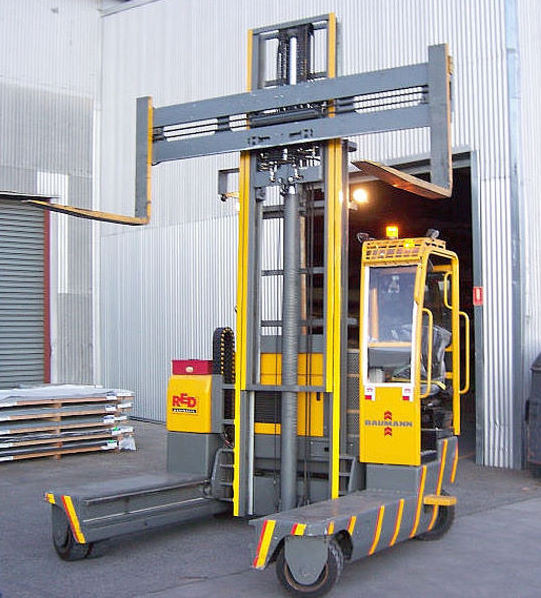 Camera positioned for Fork View

PRODUCT DATA SHEETS- EDITORIALS