Department of Mines & Petroleum releases new Tyre Safety Guidelines- Tyre Monitoring Systems
Published Thursday 10 Sep, 2015 by Peter Woodford
An updated Guideline on Tyre Safety for Earth-moving Machinery (and other rubber mounted vehicles) has been released by the Department of Mines and Petroleum's Resources Safety Division Mines.
Safety Director Andrew Chaplyn said: "The guideline highlighted the risks (Pyrolysis, Tyre Fires and Explosions) of working with Off-the-Road (OTR) vehicles in the mining industry".
Mr Chaplyn said "There have been a number of fatalities in the mining industry directly related to not understanding or addressing the risks associated with such tyres."They are dangerous not only because of their size and mass, but also because of the pressures and combustible materials involved."
Earlier this year, one worker died and another was seriously injured after a tyre exploded during work at a Queensland coal mine.
"These tragedies are a reminder of the importance of tyre safety and the potential for fatal consequences when that safety is compromised," Mr Chaplyn said. The guideline describes common hazards when working with tyres, rims, wheels and assemblies on heavy mining equipment. "It provides guidance on safe systems of work in a mining environment, while allowing for flexibility in both process and documentation," Mr Chaplyn said.
Some highlights in the new Guidelines are:
Application: Although aimed at Off-the-road tyres other reference is also made to tyres on light vehicles and highway-type trucks.
Heat and Fire (section 3.7): Refers to the use of remote TMSystems that avoids the need for personnel to enter the danger zone of a suspected overheated tyre to conduct an initial assessment.
Pyrolysis (section 3.8): Using a TMSystems to monitor tyre pressure and temperature in real-time to detect extreme air pressure or temperature anomalies.
The Practice of "tyre tapping": Is an inadequate and inappropriate method of pressure monitoring, and is not regarded as part of a safe system of work..
Tyre Fires (section 10.12) Prevention of Tyre Fires: Recommended tyre pressure is maintained (e.g. use a TMSystems) that incorporates tyre temperature monitoring and alarms.
2015- DMP- Tyre Safety For EarthMoving Machinery Tyres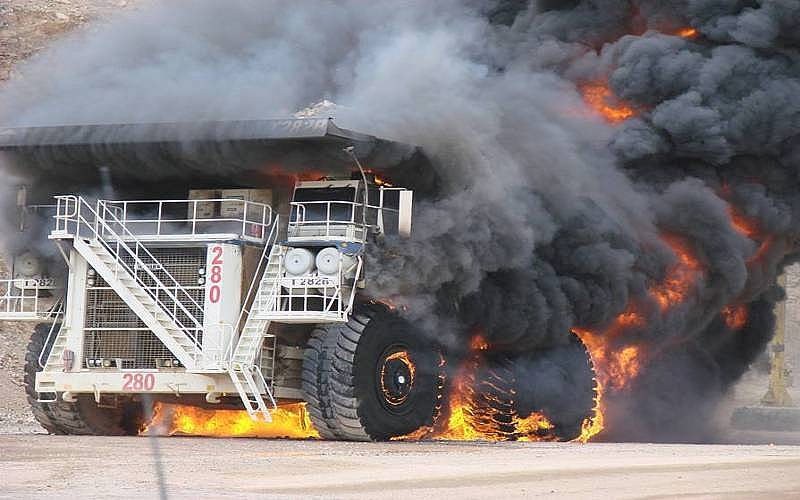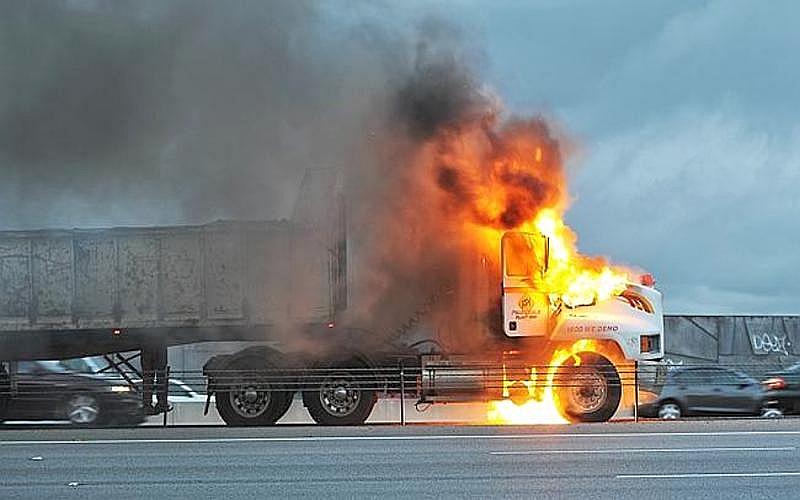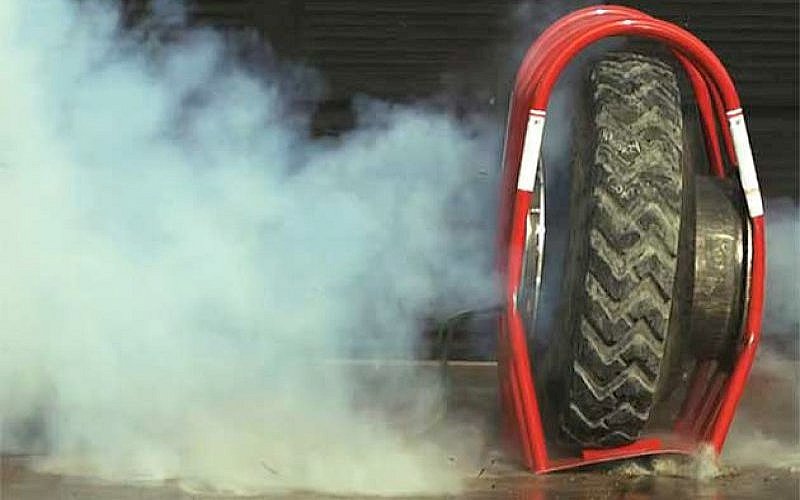 MORE INFORMATION
MORE RELATED NEWS ARTICLES