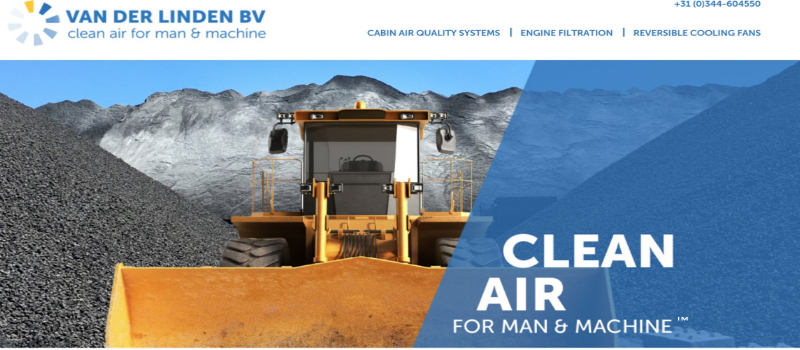 Linden VOF- European Leader XLR Technology / XLR Image Gallery
Published Thursday 15 Mar, 2018 by Peter Woodford
Linden VOF are based in the Netherlands and represented Sy- klone International Product Technologies in Europe for >20 years. Theo, Robin and their team recently trade market and are registering their new Corporate Image / Mission Statement- CLEAN AIR for Man & Machine™- as displayed above.
The Linden VOF Team not only provide Clean Air Solutions for Cabins / Enclosures but have been the leader's in the introduction of the XLR™ Engine System. They have invested >2 years resulting in field proving the massive benefits of the XLR™ Engine- not only with their customers- but also to their many long- term OEM relationships such as SWECON Volvo Construction and others that recommend the benefits of the XLR™.
LSM Technologies have also engineered Clean Air Solutions for Cabins, Enclosures and Engines within Australasia for about 15 years. Combined with our International team of colleagues, we culminate >Century of specialised knowledge, technical know- how and experience to deliver Clean- air solutions.
LSM Technologies are extremely proud to be part of this International Group, who are kind enough to share their successes in delivering OH&S and Cost- Down solutions. Subsequently, we have established a Image Gallery of a few of the XLR™ Engine Precleaner + Filtration applications on our web site..
Please visit our colleagues web sites in your country or please contact us to assist with specific contact details.
Our special thanks to: