Arthur and his wife Bev have been one of LSM Technologies avid users of our RESPA Filtration / Pressuriser Technology to keep dust our of their Caravan.
Since fitting the RESPA they have completed extensive evaluation and periodically send us accolades of how great the RESPA keeps their Caravan clean as a whistle.
Arthur explains his experience so far:
"Since fitting the RESPA we have done 1660 kms on dirt roads including:
May 2016: Bourke to Wilcannia and back (both sides of the Darling River) via Louth and Tilpa being approx 690 kms,
January 2017: Wilcannia to Menindee along the Darling River and then on to Pooncarrie, being approx 220 kms,
May 2017: Quilpie to Windorah and on to Bedourie plus 110 kms from the Victoria Hwy into Jasper Gorge on the Buchanan Hwy and return 640 kms.
Prior to fitting the RESPA in January 2016, we only did minor dirt roads and during this time we were aware of the dust getting in so limited our dirt road travel. Since fitting the RESPA there has been no dust ingress except for one stretch in the January 2017 trip to Menindee where my electrical connections to the unit worked loose along a 70 kms stretch. The RESPA didn't operate and dust was able to enter.
The Wilcannia-Menindee stretch was a good testimonial for the RESPA, in so far as the road vibrations caused the electrical connections to the RESPA fly-leads to vibrate loose (no fault of the RESPA but poor wiring connection by the auto-electrician- me). This of course wasn't discovered until we got to Menindee and so dust got in despite all the sealing I normally do to the vents etc. However, fixing the problem at Menindee with a better connection technique and continuing on to Pooncarie resulted in no dust entering the van.
So it shows that even with all the vents sealed- without the RESPA not operating resulted in dust entry- but with the RESPA operating resulted in no dust!
Many thanks Arthur and Bev- have safe travels and keep the news coming!
For more information:
Related Articles
29-Sep-15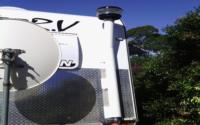 One of our recreational "nomads" writes to LSM Technologies to share his view experience with his installation of a RESPA PFP® ( Precleaner+ Filtration+ Pressuriser U...
---
28-Sep-15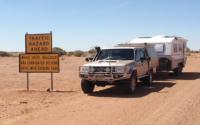 Dear LSM Technologies Team, "Having just returned from a 6000km trip through Central and Western Queensland, I am just dropping a note to endorse the Doran 360RV Tyre Pressure Monitoring Sys...
---
22-Jun-13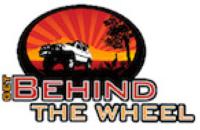 Ray Cully a renowned Journalist and Photographer for various magazines and resident 4x4 Journalist for the West Australian Newspaper headed off around Australia and tested our Ride- on AUTO / SUV...
---
18-Aug-09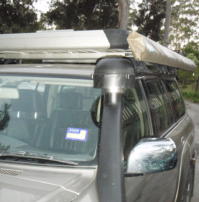 Peter Welsh is off on around Australian trip with a caravan of 4 x 4 enthusiasts to see our beautiful country. Peter wanted to ensure he maximised engine performance, fuel economy and p...
---