CITIC Pacific Mining has utilised LSM Technologies RadarEye- Camera Safety Viewing / Proximity Detection Technology for >3 years now on their Letourneau Whee Dozers. Due to the longevity / reliability and robustness of the technology, they have upgraded to the latest RadarEye configuration and also are now rolling the technology onto their Letourneau Wheel Loaders.
The RadarEye is the ultimate in Safety Collision Awareness / Detection Technology that provides Operators with:
Virtually 360 degree Camera Viewing and Detection of the Machine surrounds.
Radar Sensors can be set to detect between 2-20 metres.
Numerous Visual Overlays provide the Operator an indication of Radar Sensors detection for upto 5 x zones- Green, Yellow and Red.
Highly responsive and sensitive detection- but adjustment for moving of stationary / moving objects to reduce "false alerts"
Radar Sensors can be set to initiate connected Camera Views or set to initiate as required- eg Only when machine is in reverse.
12" RLED provides for selectable Single or Multiple (upto Quad) views of the machines surrounds.
Robust and heavy duty design.
Horizontal / Vertical line market line overlays.
Many other functions for configuring the RadarEye system to customers specific requirements.
RS232 / RS485 outputs to provide for interfacing to other devices.
Other specialised Product Technologies and Engineering Services utilised by the Mine Site includes our Q- CABAIR / RESPA Cabin Pressurisers- Filtration and Engine Precleaners) to provide enhanced Safety / Health, Maintenance Cost- downs and Productivity.
For more information please contact us.
Related Articles
07-Jul-15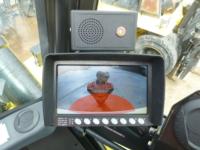 To enhance Safety and Operator Visibility, Hyster / Adapta- Lift chose LSM Technologies Heavy Duty Collision Awareness Technology for their Tyre Handlers / Fork Trucks. ...
---
01-Feb-15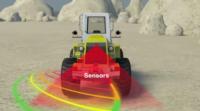 Sibelco selects RadarEye Solutions for enhanced Operator Visibility + Proximity Detection to mitigate V2V (Vehicle to Vehicle), V2P (Vehicle to Person) and V2I (Vehicle to Infrastructure) in...
---
10-Feb-14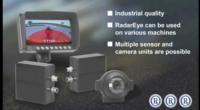 LSM Technologies RadarEye Collision Safety Systems has been updated to include a number of selectable Visual Warning / Alarm Overlays, an External Speaker and Interf...
---
30-Jan-14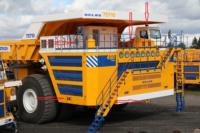 BelAZ- the Russian Heavy Mining Equipment Manufacturer has chosen RadarEye Camera Viewing and Proximity Detection Collision Safety Systems....
---
09-Apr-13

A leading Quarry Operator has implemented an evaluation of our new RadarEye- Safety Camera Viewing and Radar Proximity System on their Wheel Loader. ...
---
12-Jun-12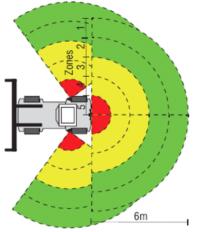 LSM Technologies adds to their Orlaco Viewing Solutions integrated RadarEye for enhanced Situation Awareness , Proximity Detection and Collision Avoidance....
---