One of Australia's Heavy Haulage Operators- LR Group has installed LSM Technologies (DFM) Drive Fatigue Monitors in nearly 30 of their Rigs and believes that when implemented as part of an overall Driver Fatigue Management solution, LSM's DFM System is a very cost effective aid to protect their Drivers from Fatigue related Accidents
Driver Fatigue is implicated in approximately 69% of Mining accidents involving haul trucks and 30% of road crashes.
As a result, Fatigue Management is being recognised by Mining and Transport companies as a critical part of ensuring safe operations.
Fatigue can affect anyone whether it is operating a large Haul / Dump Truck on a short "Load and Dump" circuit, or a long Haul- Driver on a remote country road.
LSM Technologies Drive Fatigue Monitor System (DFM) with Real-time Alarms and Web Based Monitoring, Analysis and Reporting System, has been field tested and implemented by a number of Heavy Haulage and Services Companies where fatigue has been identified as a major operational risk.
LSM Technologies DFM is an unobtrusive system that combines a Dash mounted, Day and Night, Infrared illuminated Monitor Camera designed to predict Operator Drowsiness using face-recognition percentage of eyelid closure (PERCLOS), and mesh-membrane pupil detection technology to recognise and predict Driver Fatigue.
It's a small and compact Monitor that sits on the instrument panel or dashboard, and will not block the operator's view. It works in all light levels and has and excellent detection ability. The DFM System warns the driver with real time audible alerts when symptoms of fatigue or distracted driving are recognised (see video below).
The autonomous DFM System is combined with our FSM System Web Based IVM (In- vehicle Monitoring) Fleet Asset Tracking System to provide real-time alerts allowing Managers to make more informed decisions.
LSM Technologies- providing Product Technologies & Technical Services that:
Reduce Operating Costs.
Extend Component Service Life.
Reduce Equipment Damage.
Enhance Workplace Safety & Operator Health.
Increase Productivity
For more information on how LSM Technologies can assist you with the latest in Driver Fatigue (Distraction) System Technology:
Related Articles
08-May-17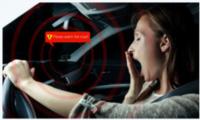 Driver Sleepiness (Fatigue) is a major safety risk to remote field service workers, who are generally on shift work and often need to drive hours to and from sites in North West Queensland.&nbsp...
---
28-Aug-16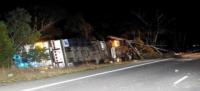 All Transport Haulage Operators, Regulators, Authorities- be it On-Road or Off-Road- acknowledge the inherent risks of Driver Fatigue. Driver Fatigue is implicated in approximately 60...
---
17-Sep-13

Driver Fatigue and Distraction are significant risk factors in Commercial Transportation, Mining, Quarrying, Construction and other industries. LSM Technologies innovative In- v...
---