LSM QCabAir® solves workplace exposure for CAT 854K Wheel Dozer
Published Friday 17 Dec, 2021 by Peter Woodford
LSM Technologies engineering team designs LSM QCabAir® (pat.pend.) utilising Sy-Klone RESPA® technology specifically to compliment Caterpillar machines, providing the highest protection for Operators, exceeding ISO 23875 compliance and extending HVAC service life.
LSM QCabAir® (pat.pend.) Technology provides:
Specifically designed by LSM Engineering Team for the machine with a complete as- built and certified drawing.
Mounting and ducting has been designed to consider Operator visibility, ROP / FOPS integrity, and to handle machine inertia / vibration.
Ducting of both commixed External (ambient temperature) and Recirculation Air directly over the HVAC evaporator ensures more efficient HVAC operation and balanced dynamic loading.
Stainless Steel construction means no corrosion contamination and the QCabAir® Plenum will last virtually forever.
Protection of the Cabin and Operator / Occupants exceeds ISO 23875 compliance.
Operator comfort has been maximised with better thermal dynamics.
Easy access for Filter Element for replacement.
Both extended length versions of RESPA® External Air Cabin Pressuriser and Recirculation Filter units were used, providing better air flow and also less frequency for Filter Element replacement.
Expected External Filter Service life of >500-1,000 hours.
High volume Recirculation means Cabin filtration cycle is approximately every 1-2 minutes and Filter Element service life of up to 1,000 hours.
Cabin pressurisation of >80 pascals.
Free flow of ventilation air to offset Co2 is suitable for >3-4 occupants.
Warranties of 3 x Years.
A special thanks to Alex and his team at All Fleet Mechanical Services for their excellent installation and commissioning of our QCabAir®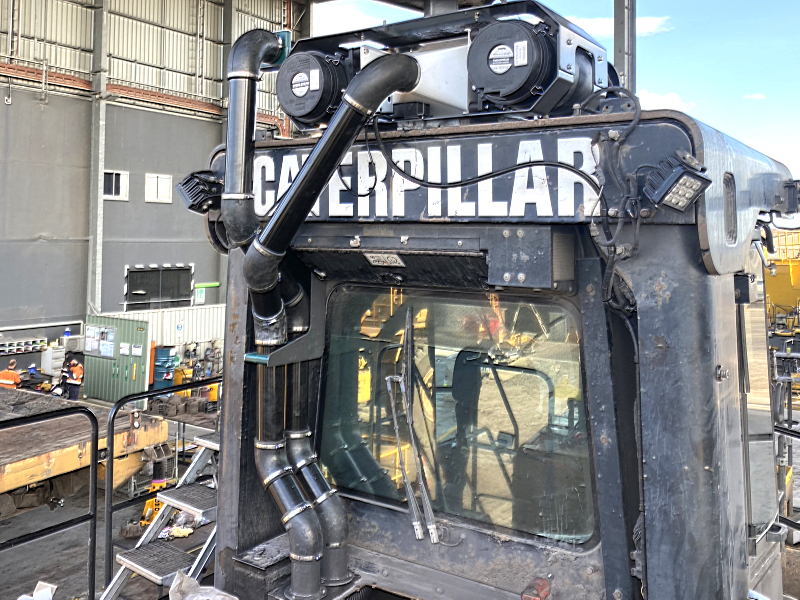 QCabAir®- Max Visibility & Filter Access- essential design criteria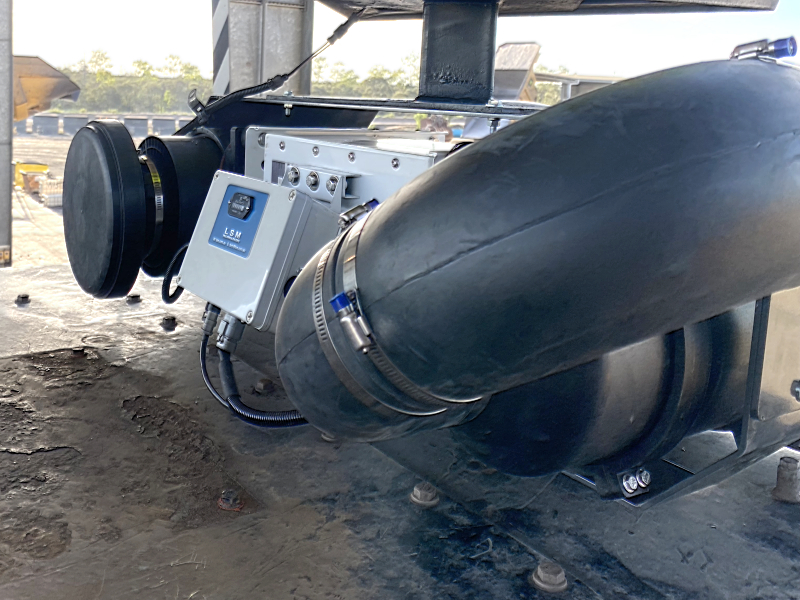 LSM QCabAir®- Electrical Control Unit with Hour Meter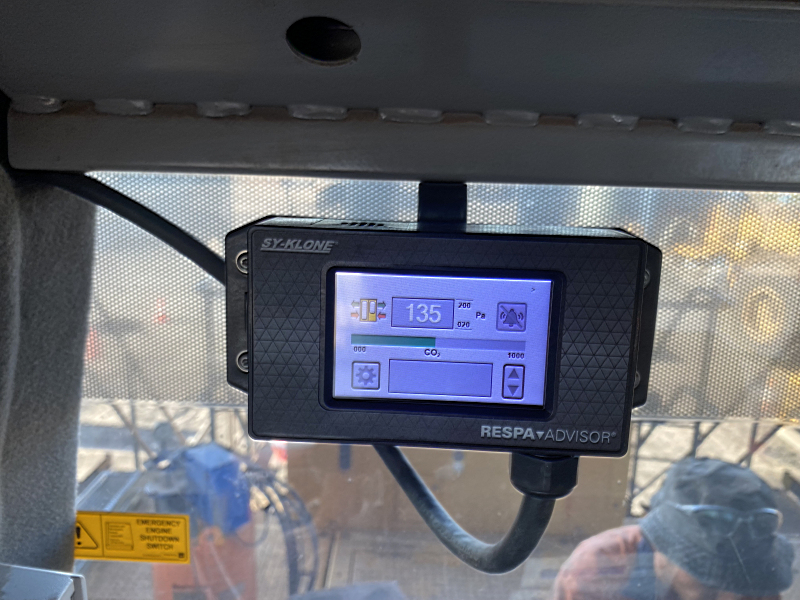 Sy-Klone RESPA® Advisor++ Cabin Pressure + Co2 Monitor