USSC Australia partners with LSM Technologies- TyreGuard TMSystem with their Fire Suppression technology
LSM Technologies has been a technology partner with USSC (United Safety and Survivability Corporation) in Australia since 2017and we are proud that they have recognised our relationship on their web site.
LSM Technologies has worked with USSC since 2017 where we rolled our both our Company's specialised capabilities to the TfNSW to deliver fire mitigation controls for their Buses.
Our technologies were rolled out on >4,000 Buses and exceeded the TfNSW specifications:
LSM Technologies LSM TyreGuard® TMSystems according to TfNSW Specification 2017 BC17 18562 Tyre Monitoring Systems.
USSC Engine Fire Suppression Systems according to TfNSW Specifications.
LSM Technologies are once again proud to be recognised by USSC as their partner, and we look forward to our continued and long term relationship in the future.
Another LSM Life- Saving- Mitigation control, enhancing Workplace OH&S + Equipment Damage Control + Productivity.
TfNSW Bus Fire Mitigation News Articles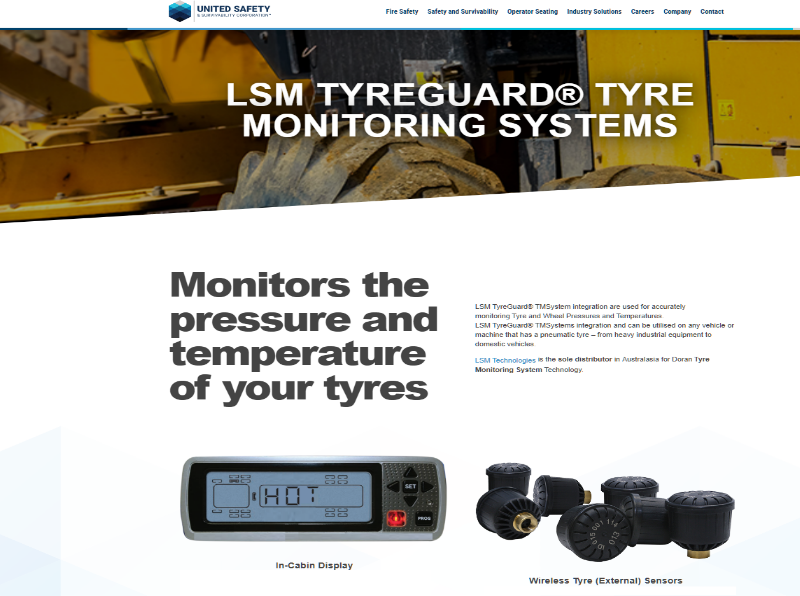 MORE INFORMATION
MORE RELATED NEWS ARTICLES