LSM Technologies EncloseAir® Sy-Klone RESPA® Solutions for Fixed & Mobile Electrical Cabinets + Enclosures
Published Sunday 21 Nov, 2021 by Peter Woodford
LSM EncloseAir® solution using Sy-Klone RESPA® is the perfect solution for Electrical Cabinets of Fixed and Mobile Plant. These Enclosures are often located in high dust areas where they are inundated with contamination into the Electrical Equipment, causing over heating, electrical shorts, malfunction, and premature failure of components – all of which is costly and causes severe loss of Production
LSM Technologies Enclose Air® solution using the Sy- Klone RESPA® Pressurisers / Filtration technology for Electrical Control Cabinets / Enclosures will eliminate contamination of large and small Electrical Cabinets and Enclosures of Mobile and Fixed Plant.
Applications are on Mining / Earthmoving Vehicles, Control Rooms, Switchboards, Cell Towers, Crusher Electrical Box, Bus Luggage Compartments, and even Bus Alternators- any enclosure or equipment that requires a contamination free environment.
The solution is simple- mount a RESPA® CF2 Unit to your Cabinet / Enclosure with either a MERV16+ or HEPA H13 Filter Element + an (optional) Pressure Sensor to monitor the Cabinet Pressure and Alert for Filter change- and you have the world's most effective solution to reduce / eliminate Particulate Contamination from your Cabinet or Enclosure.
LSM EncloseAir® Sy- Klone RESPA® technology is a self-contained / stand- alone unit with an active 24vdc Blower that will deliver up to 400 pascals of Cabinet positive pressure and up to 70 litres / sec Air Flow for Cooling.
An if you need more Air- flow for a larger or not so well sealed Cabinet / Enclosure- then simply add more RESPA® Units!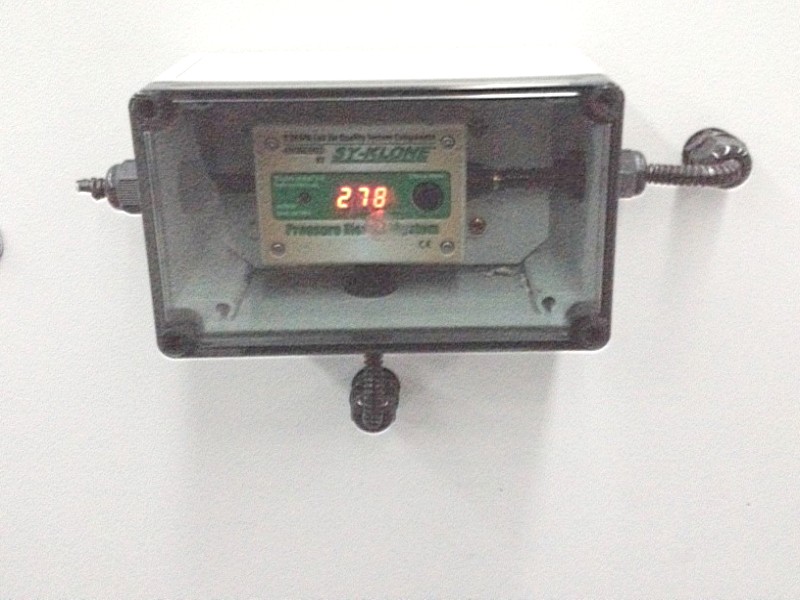 Optional Pressure Monitor / Alarm Unit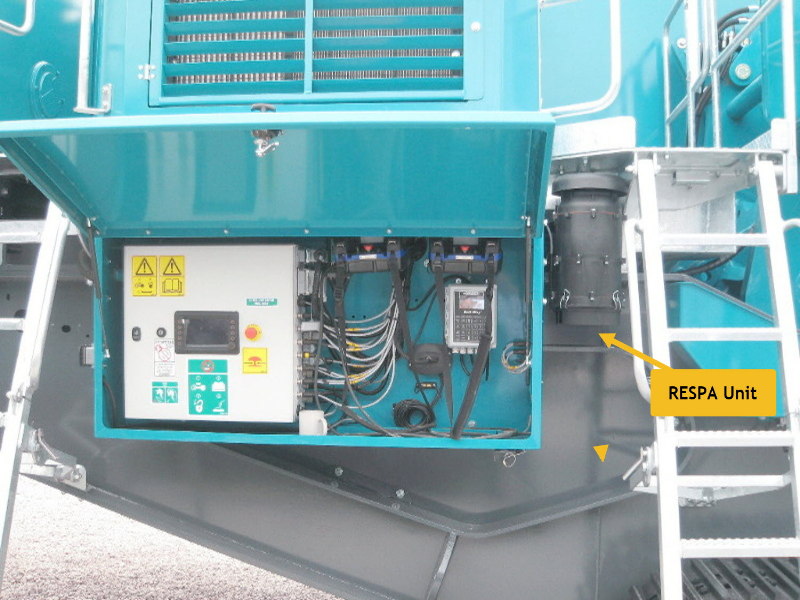 Respa CF2 Unit- Mobile Crusher Electrical Control Cabinet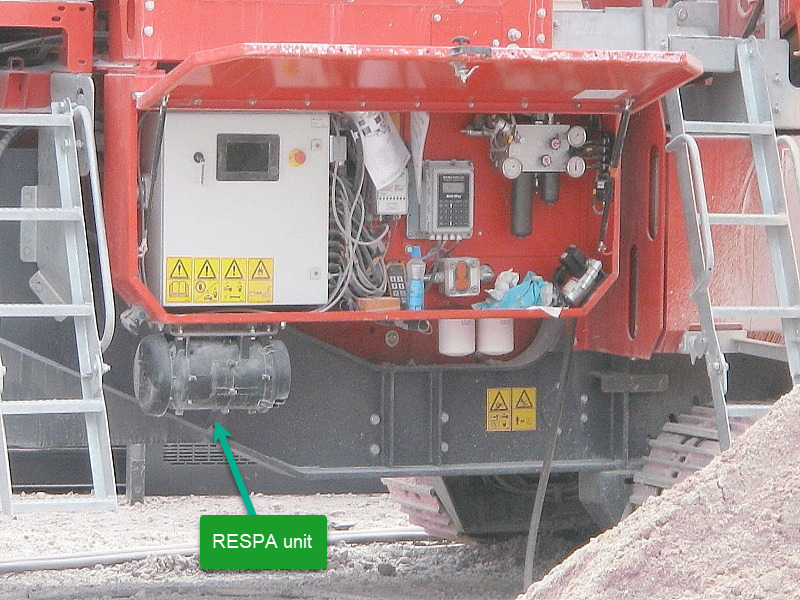 Respa CF2 Unit- Mobile Crusher Electrical Control Cabinet