A little about our Company Team Leader: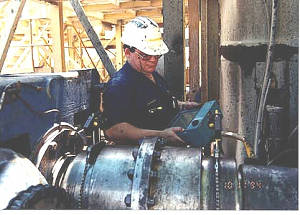 Peter's humble entry into the specialised lubrication industry begun in 1983, where he started with German manufacturer of specialised lubricants-KLUBER- as a Application Sales Technician. Over the 5 years with the company Peter attained extensive lubrication application know- how for various applications in the food, textile, cement, steel and many other industries.
Then in 1988 he started as a consultant for Optilube / OPTIMOL, another renowned German (now part of BP / Castrol) specialist lubricants manufacturer and then he continued later as the NSW distributor.
However, Peter had a specific passion for Large Open Gear driven machines, such as grinding Mills and Kilns. Over the years Peter had developed specialised engineering skills to Run- in, Repair, Trouble- shoot, Align, Recondition and Run-in in these large Open Gear Drives and so he decided to start his own company in 1990 with his partner Dieter Trenkner.

So GEARTECH PTY LTD was borne securing the exclusive distributorship within Australia and surrounding islands with REINER CHEMISCHE FABRIK (later to become part of the Fuchs Group as FUCHS LUBRITECH GmBh) also specialised lubricants manufacturer and especially known for its world renowned CEPLATTYN Open Gear Lubricants.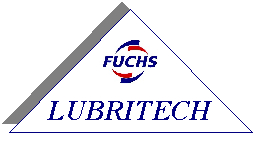 In 1995, FUCHS LUBRITECH GmBh acquired a shareholding in GEARTECH and in 1997 the company changed its name to FUCHS LUBRITECH AUSTRALIA PTY LTD, with GEARTECH becoming a specialised division of the company as it moved into other specialised applications and industries.
Over the many years of operation, the GEARTECH Open Gear Division has established itself as a leading edge of technology for maintenance, lubrication and operation of open gear drives- especially within the metalliferous / mining and cement industries.
This division today provides unsurpassed technical services and high performance open gear lubricants to some of the largest mine sites in the world and maintains liaisons and alliances with many OEM's and engineering companies.
The development of Fuchs Lubritech Australia Pty Ltd (Geartech Pty Ltd) was self- funded and within 11 years became one of the largest Specialised Lubricants Suppliers within the Australian market, establishing over 7.0 million / annum sales, three offices nationally in Australia and approximately 25 employees.
Today, Fuchs Lubritech Asia Pacific Pty Ltd is also servicing / managing all of Asia from Australia (now a sales company of more than AUD 15.0 million / annum).
Peter's commitment to Lubrication Engineering (Tribology) has been continuously displayed over the last 25 years in: