PAMA- Indonesia use Orlaco Camera Solutions for their Komatsu PC3000 Excavators
Published Thursday 15 Mar, 2007 by Peter Woodford
Palma Persada - one of Indonesia's largest mining contractors had installed LSM Technologies / Orlaco Camera Systems to their Komatsu PC 3000 Excavators.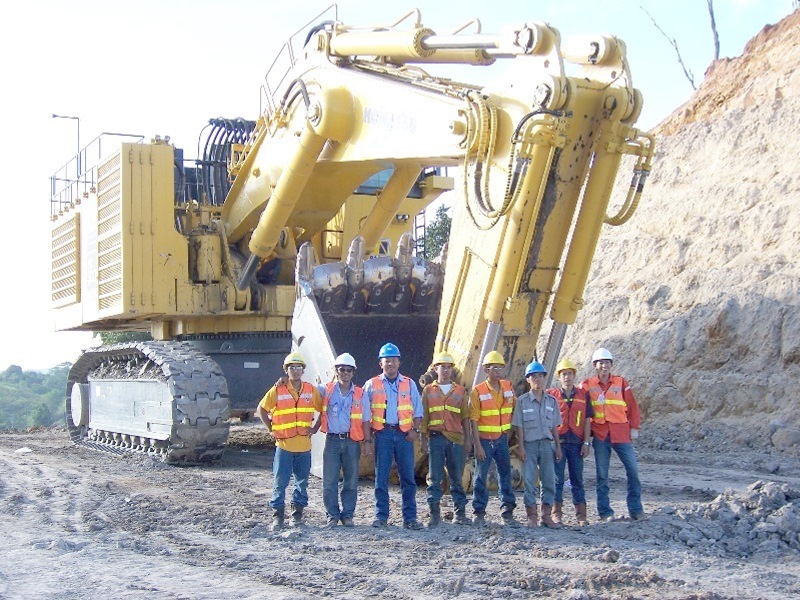 Palma Persada commissioned LSM Technologies to install Camera Systems to their 2 x Komatsu PC 3000 Excavators machine numbers Ex 712 and Ex 713. The Excavators were located on Palma Persada- Jembayan Mine Site located approximately 1 hour from the city of Samarinda- Kalimantan.
Each Camera System was to comprise of four (4) Cameras to provide the Operator views for the Front, Rear, Left and Right (blind) Sides of the Excavator.
Both Camera Systems where commissioned with all views adjusted to provide maximum viewing depth for the Operator. Operators for both machines where orientated in using the camera systems.
LSM has developed a new bracket and Camera Cover Assembly that:
Allows change in viewing without major work.
Maximises / optimises the view for any machine.
Tamper resistant fasteners.
Maximise protection of camera.
Allows a faster installation of the complete system.
The Camera system is already reported by site to provide increased Safety, Damage Control and increase in Productivity.
The Camera System is operated / controlled as follows:
Front View Camera is priority and on all they time as the main view for the operator.
Rear Camera View is switched by the operator using the installed Joystick Control.
Left and Right Camera Views are controlled manually by using the Joystick Control.
LSM Technologies would like to thank Palma Persada and Jembayan Mine Site personnel for their generous and hard working assistance to complete the Camera Installation project.
Click on the below links for more information- full report.